OSLO The Passion of Living - Biodanza workshop with Flavio Boffetti from Italy
Fra 22. september 2018
til 23. september 2018
Warmly welcome to a Biodanza workshop with Flavio Boffetti from Italy, director of the Biodanza school in Naples (Napoli).
THE PASSION OF LIVING
Eros, Fire and Vital momentum
"Each of us has an intensity that deserves to be expressed to make life more beautiful"
R. Garandy



Saturday September 22 2018 at 11:00 to 18:30 and
Sunday September 23 2018 at 11:00 to 17:30
Fossveien 24, Grünerløkka in Oslo
The passion of life is an impetuous feeling, of love and desire for life. It is to live with participation, with intensity, with the transport of the senses and emotions. It is to give these aspects of life a more sentral place and not only to live from our reason.
The passion of living is the strongest expression of fire.
It arises from the urgency of living, from generous commitment to our deepest desires, from expressing with exuberance fullness the joy of life that animates us.
Passion is the internal decision to love humenkind, to love nature, to love life, to love love.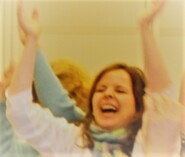 "The word "passion" has always been very important to me. It represented the natural call of life, which guided the most profound and important choices of my existence.

Passion is the positive energy that has led me to commit myself to realize a dream, which sustains me in my work without paying attention to time and difficulties, which makes me go beyond the limit that others would consider impassable.

It is what lights up my imagination, approaching distant goals to make them present scenarios, palpable with hand, paintings in strong and colorful colors.

Passion is simply what I love and makes me feel alive." Flavio Boffetti
The teacher:
Flavio Boffetti, Italy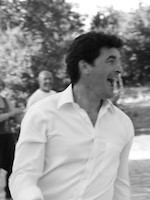 It is with greate joy that I have invited my dear friend and collegue to teach here in Oslo.
I regularly invite friends to come, but most of the time this is dedicated to those that take our training at Norsk Biodanzaskole. This time I wanted to open the space for all of you that do not take the training (as well as for those that do). Read about Flavio at the end of this page.
PRICE AND PAYMENT:
Price for the workshop: 1300 NOK
Early bird discount if signing up before august 25 2018: 1100 NOK
To sign up please use the form and pay the deposit for 300 NOK. The deposit is non-refundable.
LANGUAGE:
Teaching language is English if there are English-speaking participants in the group.
If you have questions please email Unni at unni@biodanza.no

About Flavio:
Flavio graduated with honours in Economics and Commerce. For seven years, he worked as a chartered accountant, but the meeting with Biodanza, which took place in 1994, completely redefined the vision of his life.
After three years of training in a Biodanza school, also including direct guidance of Prof. Rolando Toro Araneda, creator of the Biodanza System, he decided to devote himself entirely to teaching Biodanza.
During those years, he also experienced multiple other disciplines with frequent trips abroad, where he met the Sufi ecstatic dances and tantric rituals, meditation and an unknown number of personal growth techniques and development of the human potential.
Since 1997 he has been conducting weekly groups in Lombardy and Biodanza workshops in various cities of Italy and Europe, as well as in South America (Chile, Brazil, Argentina), South Africa (Johannesburg) and the United States (Miami, Naples and New York).
In 2003 he founded the School for Biodanza Rolando Toro System in Naples, authorized by the same creator of Biodanza who inaugurated it with his own internships in Posillipo on 23 February of the same year.
He is a founding member of the Italian Association of Biodanza Teachers.
And he is Pietro's father, an adorable 4-year-old brat.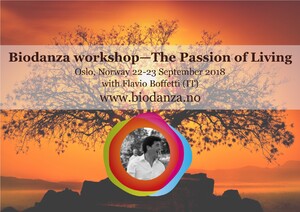 Påmelding