OSLO Biodanza WORKSHOP with Unni - Waking up in the World - Biodanza and Spiritual awakening
Fra 6. april 2019
til 7. april 2019
Adresse: Fossveien 24, 0551 Oslo
Welcome to a two days deepening workshop with Unni Heim in Oslo.
Time:
Saturday April 6 2018 at 11:00 to 18:00
Sunday April 7 2018 at 11:00 to 17:00
Place:
Fossveien 24, Grunerløkka in Oslo
Waking up in the World - Biodanza and Spiritual Awakening
It is with intense joy that I finally invite for a workshop on the theme of spiritual awakening. This subject is very close to me as I have been on a conscious journey for the last 20 years.
It gives me deep meaning to shine some light on this subject: our existential journey as human, and our evolutional healing process.
Biodanza is rooted in the Biocentric principle – life in the centre.
Life is waiting to be experienced, to be seen, to be felt, to be praised, to be lived.
Are you ready to look behind the veil? Are you ready to encounter the essence of life? Are you ready to initiate on the conscious path of Life?
I welcome you with all my heart.



Who can join?
We highly recommend that you have previous experience with Biodanza.

If you have never done Biodanza before, we kindly ask you to send an email to Unni, so that we together can decide if this is a good place for you to start. unni@biodanza.no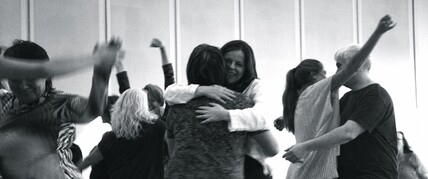 PRICE AND PAYMENT:
Price: Normal price 1400 NOK / Early bird price if signing up before March 6 2019: 1150 NOK
(People with full tuesday season card or students at Norsk Biodanzaskole: 1200 NOK normal /1050 NOK early bird)
To sign up please use the form and pay the deposit for 300 NOK. The deposit is non-refundable. You may also pay the whole fee at once if you prefere.
LANGUAGE:
Teaching language is English if there are English-speaking participants in the group. If there are only Norwegian speaking participants, we use Norwegian language.

If you have questions please email Unni at unni@biodanza.no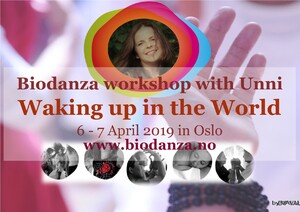 Påmelding