Biodanza in Naturen - Shamanic dance and drumming on Summer Solstic and New Moon
21. juni 2020
Adresse: Huk Bygdøy,
Biodanza Summer Solstice and New Moon
Shamanic dance journey and drumming
Sunday 21. June at 17:00 - open ending at Bygdøy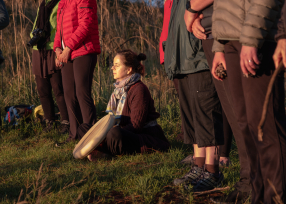 Join me in the magical forest at Bygdøy to celebrate Summer Solstice and the new Moon. This workshop is for those of you longing to share ritualistic space with other people, and to welcome the wisdom of nature: the constant transformation, new insight, acceptance, creation and healing.
On Saturday night at 23:43 the summer solstice is happening, the sun is at its highest, the day is the longest of the year. This is a strong symbol for masculine power, light, manifestation, visibility, celebration, ecstasy and more.
On Sunday morning at 08:41 the moon is new; it is dark, not visible and it is in its phase of the mystery, of the hidden, of new beginning. This is a strong symbol of our deepest feminine, the place of renovation and mystic exploration.
This evening we will share a biodanza in nature journey, completely without music from a sound system. We only enter the subtle yet powerful qualities of nature.
Part of the session will be in the forest of Bygdøy. Here we find old forests, a variety of trees and plants in all shapes, animals and birds. In addition, the area borders the sea with its beaches and rock formations.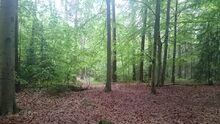 The second part will take place close to the waterfront where we will play drum and sing together.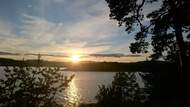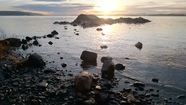 We will also create a mandala together, and have a cleansing and manifestation ritual.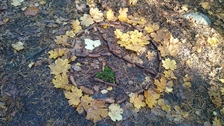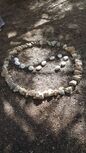 Biodanza in nature in general:

Nature, like all life, has its own vibration. When we become one with this vibration, we connect to the whole, and our own system is balanced and we can enter into deeper harmony;

- harmony with ourselves,
- harmony to life around us and
- harmony to the whole.

We are nature. Nature is us.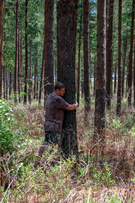 Open up your senses and bring in this everyday magic.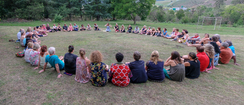 We will not use music player with recorded music, but only let us carry nature's own sounds; sounds of birdsong, the wind in the trees, our feet touching the ground, our voice, etc.

The qualities of the dance will mainly be fluidity and presence.


Meeting place :

We will start from Huk buss stop. Please be there at 16:55 pm! If you arrive late, you probably won't find us.

From there we go to an area inside the forest where we start the vivencia. The journey into the place will take approximately 15 minutes.

Towards the end of the vivencia we walk silently to the sea. By the sea, we will sing and drum together. (Please bring a light small drum with soft sound or a rattle if you have one).


What do I need to bring?

I recommend that you bring as little as possible. But a drinking bottle and the clothes you feel you need are recommended. Some might also bring a small drum or rattle, and you can of course bring something to sit on for the last part of the vivencia by the sea if you feel like it. You can also bring mosquito repellent if you want.

NB !!! If you need to carry something, it is advisable to carry it in a small backpack so that the vivencia is not destroyed by the fact that we have our hands full of things to carry!

Price: Kr. 300 (Kr. 100 for those who have paid full season tickets on my Tuesday group this semester. The discount is also for those of you attending the workshop at RomForDans 20-21 June)

Limited number of places!!! Max 15.
Register by reserving your place through the payment solution on this website.

COVID-19:
Due to the ongoing pandemic and national infection control rules, we will not be able to have physical contact between us. We will keep a meter or more distance throughout the session.
If you are sick or have a cold, I unfortunately have to ask you not to come.
Om læreren Unni Heim: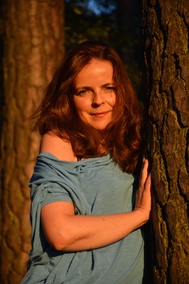 Unni er grunnlegger av Biodanza og Norsk Biodanzaskole i Norge. Hun har undervist regelmessig i snart 14 år, de siste årene også internasjonalt (blant annet i Sverige, England, Irland, Tsjekkia, Slovenia, Sør-Afrika, Nederland, Frankrike, Italia, Bali). I tillegg har hun bakgrunn som transpersonlig psykoterapeut (psykosyntese) og er utdannet sivil ingeniør fra NTNU (tidligere NTH).
"Min spirituelle åpning skjøt fart i 2000 da jeg måtte endre på absolutt alt i livet mitt. Siden den gang har mye av min tid gått til en kontinuerlig helings- oppdagelsesreise av hva det vil si å være menneske. Denne reisen gir dyp mening, ny energi og jeg føler på takknemlighet hver eneste dag for at jeg får oppleve alt dette. Jeg vet at livet kan kjennes smertefullt. Og jeg vet at det ligger gaver og venter på oss under hver sten; gaver som åpner nye dører vi ikke ante fantes."