The Seed - 4 weeks journey on existential creativity and renovation with Unni - Join in for the 3 last classes
30. mars 2021 19:00 - 20:45
Adresse: Online via zoom,
Welcome co-creator!
Life is Waiting for you.
Life is Welcoming you.
Life is You!
(This process started last week. However you are warmly welcome to join in from tonight. After this the group is closed.)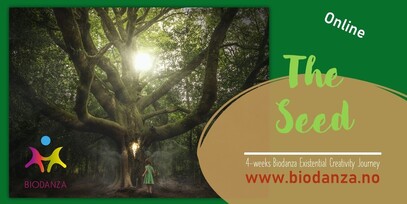 Did you know that creativity needs borders to manifest?
Well, that is how it works.
So instead of looking at this period of "lock-down" as a disaster ... something that steals your vital energy, I invite you to see it as a time for possibilities ... possibilities to discover more of who we are, what we long for, and that LIFE is HER RIGHT NOW.
The wonder is right in front of us, it is inside of us, it is between us.
(Photo: Geir Rasmussen)
We are all a seed of life, a seed of possibilitis waiting to be found within us.
In this seed we find instinctual powers to support our life and enfoldment.
The seed reach for the light at the same time as it grows deeper roots.
We will welcome fundamental aspects of our life path; Aspects that supports our lives and gives it color. Aspects that initiates us into pleasure, love and spirituality. Aspects that guides us on our existential creative life journey.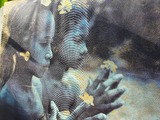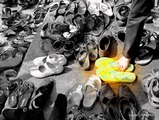 Let's discover the other side of fear?
....Desire!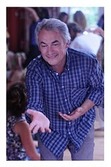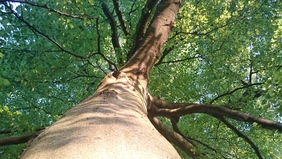 When?
We dance March 23, 30, April 6 and 13 at 19:00 - 20:45 (Norwegian time zone. PS: The time zone changes one hour after March 27 as we enter summer time).
It is not possible to join as drop inn after the first time as we like to favor the evolution as a group and on individual level. However new people are welcome to join the process also from our second encounter.
We use Zoom as our online platform.
Surender to the flow of Life and enjoy the ride of co-creation!
The classes are open to anyone with previous biodanza experience.
Fee for the rest of the course is 480 NOK
To sign in please use the form on this page. You can pay with credit card, Vipps (in Norway) and ask for an invoice.
Please note: when your payment go is accepted, you get an email confirmation. This email holds a dpf-file. In this file you find the zoom link to use to log in.
If you do not get an email, please check your spam folder.
Are you new to zoom? Please check it out before to make sure you are able to log in.
Warmly welcome !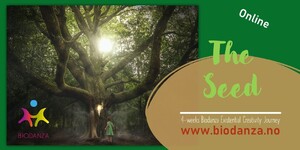 Påmelding