Online - Inner Wisdom - Dancing Tarot Archetypes - A five weeks journey with Unni part 4 of 5
9. november 2021 19:15
Adresse: online via zoom,
Inner Wisdom
A journey in Identity dancing the Archetypes of Tarot - Part 4/5
Welcome to join this profound and empowering dance journey awakening all the 22 main Archetypes of the Tarot.
Using poetry, invocations, imagery and dance we awaken each of these powerful aspects and energies in us.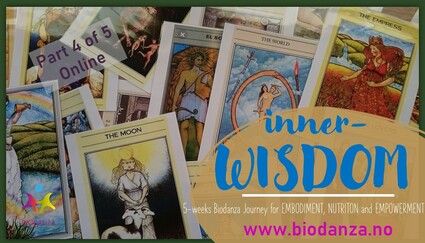 The process will last from June to January 2022. And you sign in for one month/part at the time.
Part one (

8, 15, 22, 29

June 2021

):
The Fool, The Magician, The High Priestess, The Empress, The Emperor
Part two (7

, 14, 21, 28 September 2021

):
The Hierophant, The Lovers, The Chariot, The Justice
Part tree (5, 12, 26 October and 2 November 2021):
The Hermit, The wheel of Fortune, The Strength, The Hanged man
Part four (9, 16, 23 November and 7, 14 December 2021):
The Death, The Temperance, The Devil, The Tower, The Star
Part five (4, 11, 18, 25 January 2022):
The Moon, The Sun, The Judgement and The World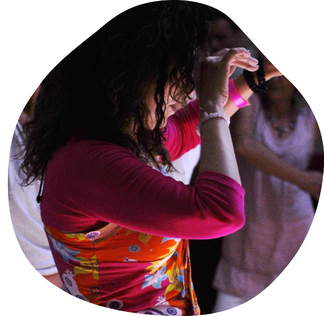 When and where for part three?
We dance this fourth part:(9, 16, 23, November and 7, 14 December 2021): at 19:15 - 21:00 (Norwegian time zone)
We use Zoom as our online platform.
You also get access to an online learning platform where I share a short video describing the archetypes that we are dance and awaken each month.
Who can join?
The classes are open to people with previous biodanza experience.
They fit best for those that already have been with us online the last year. However, the online-experience is not a must. Please contact me if you would like to join, but you are not sure if this is for you. We can find out together 😊
Fee and sign in:
Fee for this part of the course (part two) is 650 NOK
Fee for the whole rest of the course is 1100 NOK
To sign in please use the form on this page. You can pay with credit card, Vipps (in Norway) and ask for an invoice.
Please note: when your payment is accepted, you get an email confirmation. This email holds a dpf-file. In this file you find the zoom link to use to log in.

In the same document you also find instruction for how to access the online page where I talk about the archetypes.
In the file you also will find login link for the online portal where you have access to teachings from me.
If you do not get an email, please check your spam folder.
Are you new to zoom? Please check it out before to make sure you are able to log in.
Warmly welcome !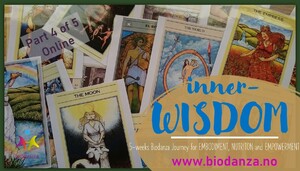 Påmelding