TROMSØ - Awaken your inner Angel - Deepening, poetic biodanza session with Unni
26. juni 2022
Adresse: Habibi dansestudio, Søndre Tollbodgate 7, 9008 Tromsø
Biodanza in Tromsø - deepening experience
This Sunday, we open up for more people to experience the enormous potential of biodanza and for a lower cost.
You are invited into two completely different sessions, one before lunch and one after lunch.
Join us for one session or both sessions. You choose.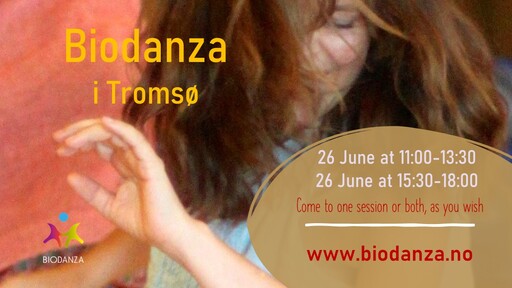 Session 1: Sunday 26. juni at 11:00-13:30
The rising Sun (more info about this session below)
Session 2: Sunday 26. juni at 15:30-18:00
Awaken the inner Angel
~*~
Fee one session: 300 NOK


Fee both sessions: 450 NOK (if paid at once)

~*~



Session 2: Sunday at 15:30-18:00 

 
Awaken your inner Angel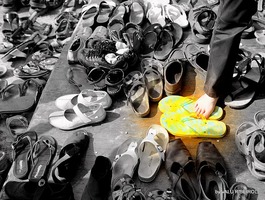 In this session we focus on our subtle, essential qualities. We slow down the pace and move into a listening and permeable state; A state where we can listen to, and express our inner voice, our "angel".
The Angels, in art, religion, history and music are found in all cultures around the world. They represent a collective archetype of transcendence and spiritual communion for human unity and communication with the divine.
In Biodanza we refer to the word angel as an energy, a human feeling and quality rather than as a picture.
Dancing into these qualities can be a doorway to the subtle realms of extra sensory wisdom, expansion of consciousness and an embodiment of the increasing potentials of our own divinity.
This allows for a deeper and more meaningful connection with ourselves, with others and the world around us.
For Rolando Toro (creator of Biodanza), the angelic archetypes represented a subtle, essential and powerful connection with all life. If we open ourselves to this, it can change our perception of the world.
It can help us to find beauty, harmony, union, unconditional love and extended awareness.
Awakening and embracing our inner angels is a journey. Here are both grace, humility and an awareness where we can transcend beyond our own limitations.
The archetype of the Angel was an important aspect of human development, to Rolando Toro (creator of Biodanza), and he proposed a deepening specialisation of this vivencia in Biodanza.
In addition to the use of music and dance, we will also read poems / prayers that Rolando Toro has written to various aspects of our interior. The poems are used as inspiration and will lead us deeper into the various qualities.
The call is made through our innermost sincerity and innocence and the response that we can experience in our life reflects this simple yet profound connection with the sacredness of life.
Where: Habibi dansestudio, Søndre Tollbodgate 7, 9008 Tromsø
When: Sunday 26 June 15:30 – latest 18:00
Fee one session: 300 NOK
There is also one session earlyer in the day. If you would like to attend also that one there is a discount.
More info about the other session here: TROMSØ - The Rising Sun - Biodanza dance ceremony & ritual with Unni Heim
About biodanza:
Biodanza is a powerful, yet sensitive method for human growth, integration, healing and development.
Biodanza stimulates our inherent resources and brings out more layers of who we are.
No one exists as isolated islands. We are all connected, and man develops in the face of life, life in ourselves, life in others and life as a whole.
We use, among other things, music, integrated movement, meetings, contact, vivencia, trance and increased awareness as tools.
Come home to yourself.

Come home to humanity.

Come home with life as a whole.
"I am motivated by the life force itself; the power that makes us reach for the light, to build deeper roots and find healthy breeding grounds. " Unni
Both sessions are given by Unni Heim.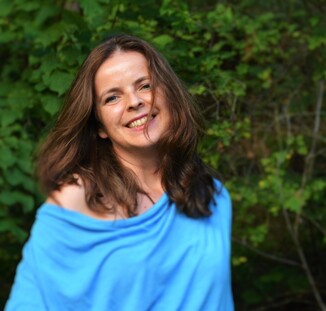 Unni is a warm and sensitive facilitator. She grew up in Tromsø, but has lived most of her adult life in Oslo or around the world. Since the year 2000, she has been on a deeply transformative journey, both personally and professionally. She works full time with dance, meditation and human development, and has been invited to teach in several countries in Eastern, Southern, Central and Northern Europe as well as South Africa and Bali.
Bringing people together to support our deeper life journey is her greatest passion.
Unni is also the founder of Biodanza i Norway, and she is the founder and co-director of Norsk Biodanzaskole (the school training new biodanza teachers).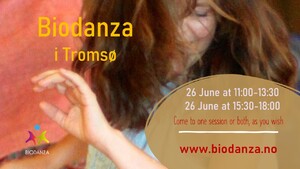 Påmelding