MEDITATION ~ 12-days meditation experiance with Unni online 5-16 January 2023
21. desember 2022
Adresse: Online via zoom and in learning portal,
12 days meditation experience online
(two-for-one offer until December 25. Get your ticket and gift a friend)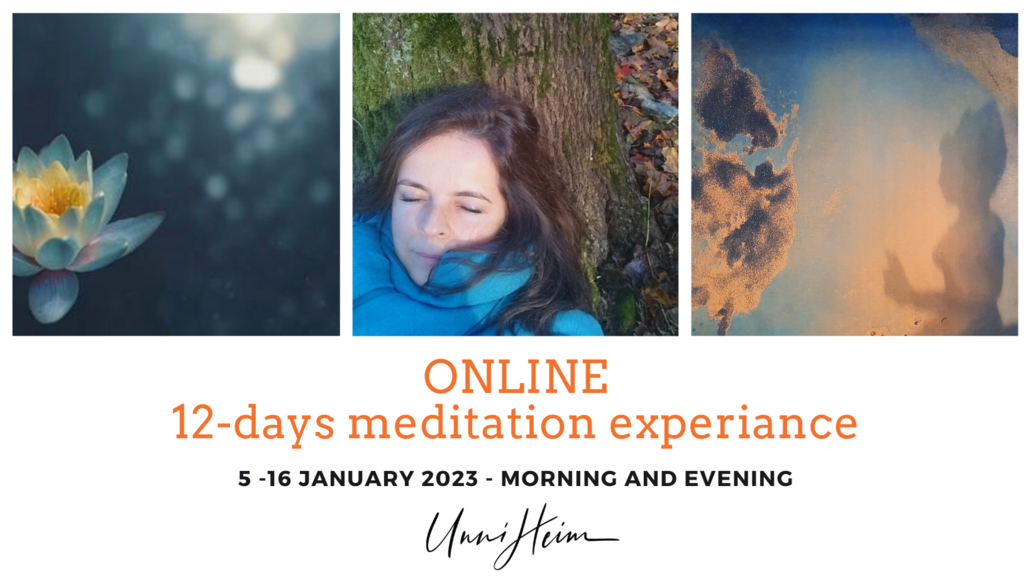 Live sessions Every morning from January 5 - January 16 2023 at 07:30 - 07:55 (UTC+1) (Body & soul alignment, integration meditation)
and
Live sessions Evening on the following dates: January 5, 8, 10, 12, 15 & 16 2023 at 22:15 - 22:40 (UTC+1) (Gratitude meditation)
via zoom
You can join in the morning or in the evening or both!
Or you can listen to the recordings whenever you like!
All sessions will be available for you to listen to whenever you like until March 31 2023.
Est
The sessions are focused and to the point. You can enter the zoom room in silence. Have your camera on or off as you like, and you can come as you are, from where you are; your office, your bed, your living room, nature or other.
The fee for the whole experience is 950 NOK
(two-for-one offer until December 25. Get your own ticket and gift a friend)
10% discount for people that have bought any other full courses* with me in 2022 or 2023.Other courses could be biodanza season cards, biodanza workshops. Flowdancing full season, Existential crises and spiritual awakening 6 weeks course etc.
Read more here, or simply sign in by using the form on this page.
ablishing a daily meditation practice.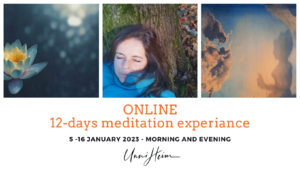 Påmelding